LUNG, ALLERGY & SLEEP MEDICINE CENTER
Prevention, treatment and care of pulmonary diseases and sleep disorders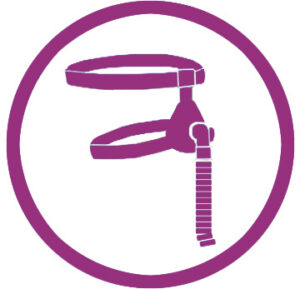 CPAP Supplies
If you have decided not to have a PAP machine or supply order placed, you will need to have a follow up appointment with your doctor.
If you have decided to have a CPAP or Bi-level PAP unit ordered, our office will fax a prescription to a Durable Medical Equipment Company (DME) that accepts your insurance and you should receive a phone call from this company within 10-12 working days.
As per insurance requirements, you will need to have a 31-90 appointment after receiving your PAP unit in order for the doctor to review your usage or "compliance" of the unit which needs to be at least 4 hrs/day for at least 70% of a 30 day period (21/30days) to ensure continuation of insurance payments. Please call the front office to schedule an appointment.
During your office follow up appointment your doctor will go over the results of your sleep study.
If you are experiencing ANY difficulties in using the equipment after beginning your PAP therapy, Please call your Durable Medical Equipment Company first. If you are unable to resolve your issues, please call the office at 248-556-5582 so we can address your concerns.
Once your doctor determines you are at optimal treatment level, you will be required to come back for your annual follow-up appointment. Prescriptions for masks and supplies will NOT be issued if you have not seen the doctor for 12 months.